VEIT 40 Heavy Duty Day-Old Chick Trailer
Safe. Secure. Superior Chick Comfort
Load capacity
115,200+ chicks
Cooling capacity
20 tons/compressor
Heating capacity
120,000 BTU/heater
Outside temperature range
-25°F to 115°F
Power sources
3, including tractor option
Trip duration
up to 40 hours
The High-Tech Trailer
The VEIT 40 Heavy Duty combines VEIT's globally respected heating, cooling, and fresh air technology with robust construction for unrivaled performance, durability, and day-old chick quality.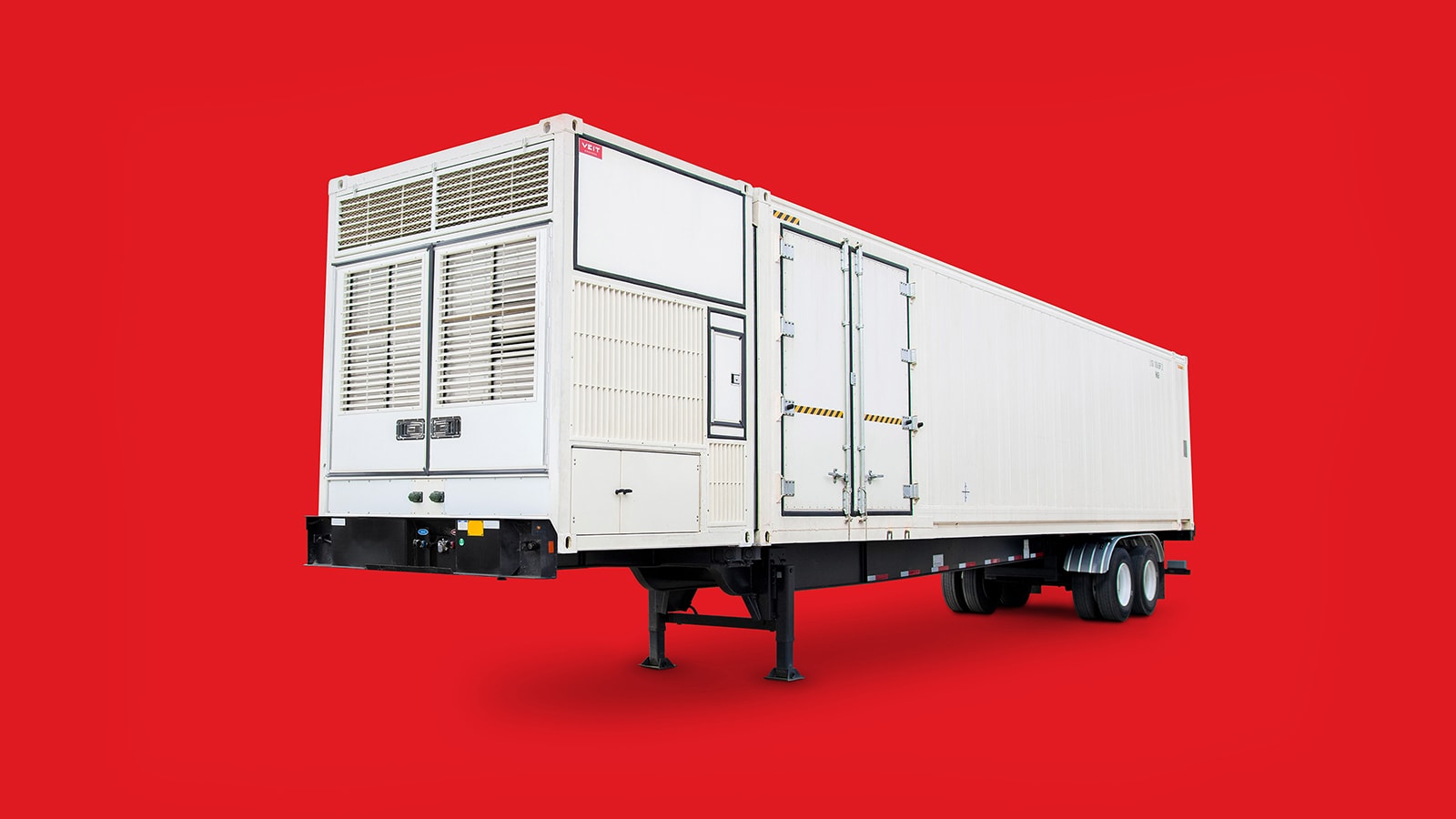 Powered by our industry-leading technology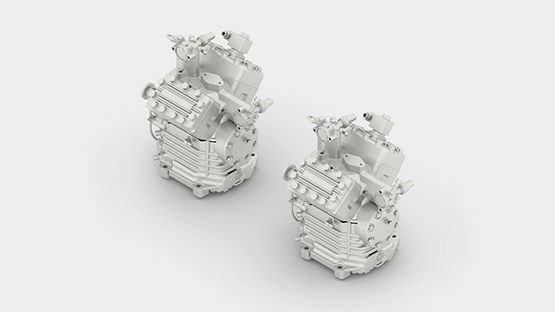 Dual Transport-Grade Cooling Compressors
Each DEUTZ engine has a 20-ton, engine-driven compressor that is specially designed for logistics applications.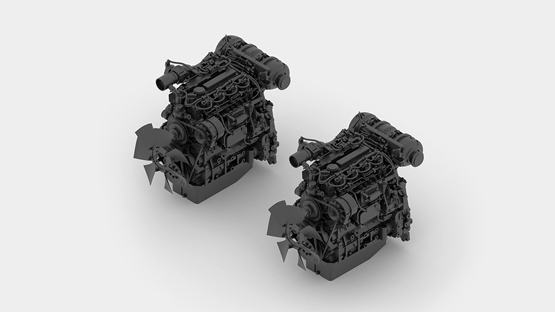 Reliable DEUTZ Engines
Two powerful DEUTZ engines are completely integrated with fully-automated starting features. Covered by DEUTZ's wide network of service centers all over the country.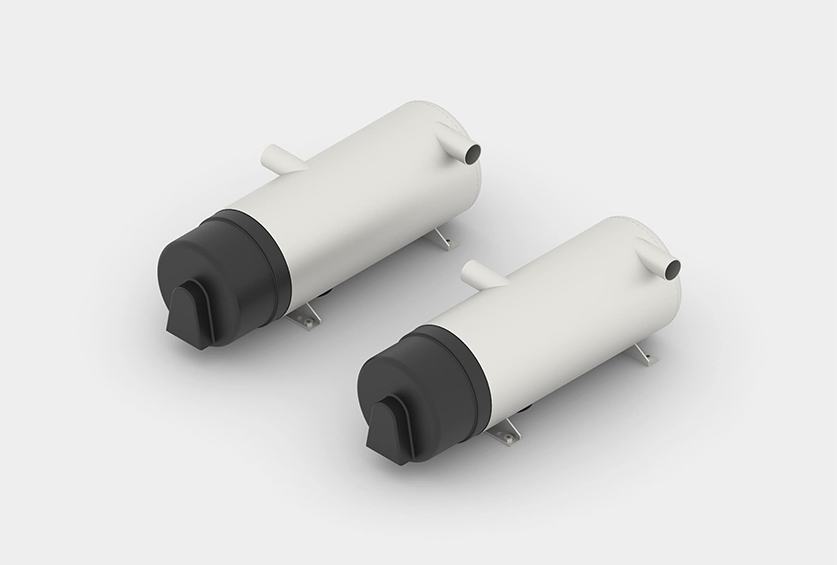 Dual Diesel-Fired Heaters
Each diesel-fired hot water heater provides 120,000 BTU of reliable, even heat throughout the trailer – more than enough to maintain the perfect chick temperature even on the coldest days!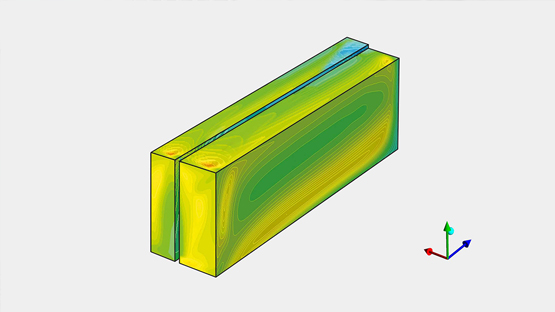 3D Air Circulation
The scientifically refined VEIT 3D ventilation system is powered by durable, high-efficiency fans and is designed to evenly distribute a high volume of temperature controlled, oxygenated air.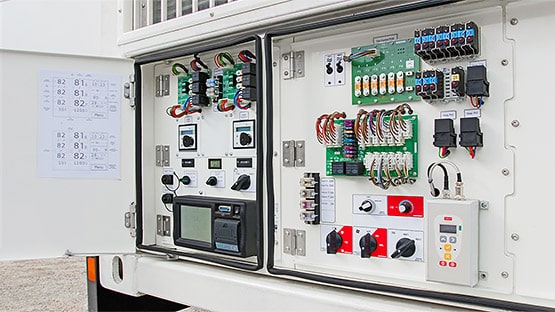 24V DC Power
No more generators. Both engines are equipped with powerful, transport-friendly 24V DC alternators to provide clean, safe, reliable power and industry-leading fuel efficiency.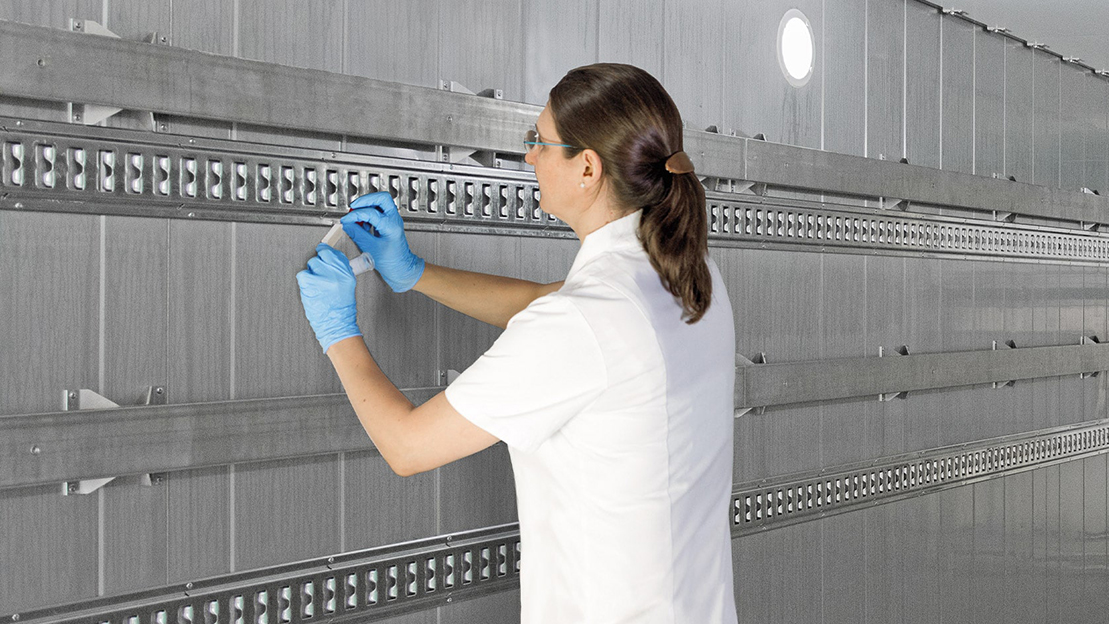 Low-Maintenance Biosecurity
The cargo space is made of high-quality, smooth and corrosion-resistant materials and equipped with quick-release ceiling panels and waterproof fans for easy, thorough cleaning in a fraction of the time.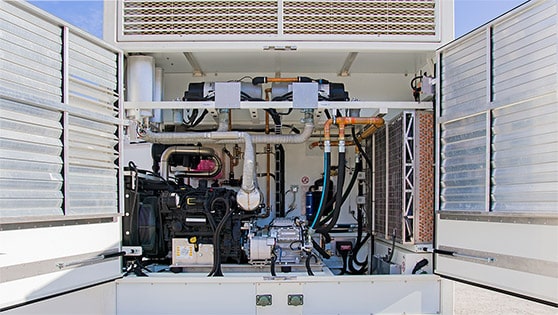 Easy-Access Mechanical Room
All technology is centralized in our specially designed Mechanical Room. It provides quick access to the controls and machinery for easier daily maintenance and quick repair turnaround.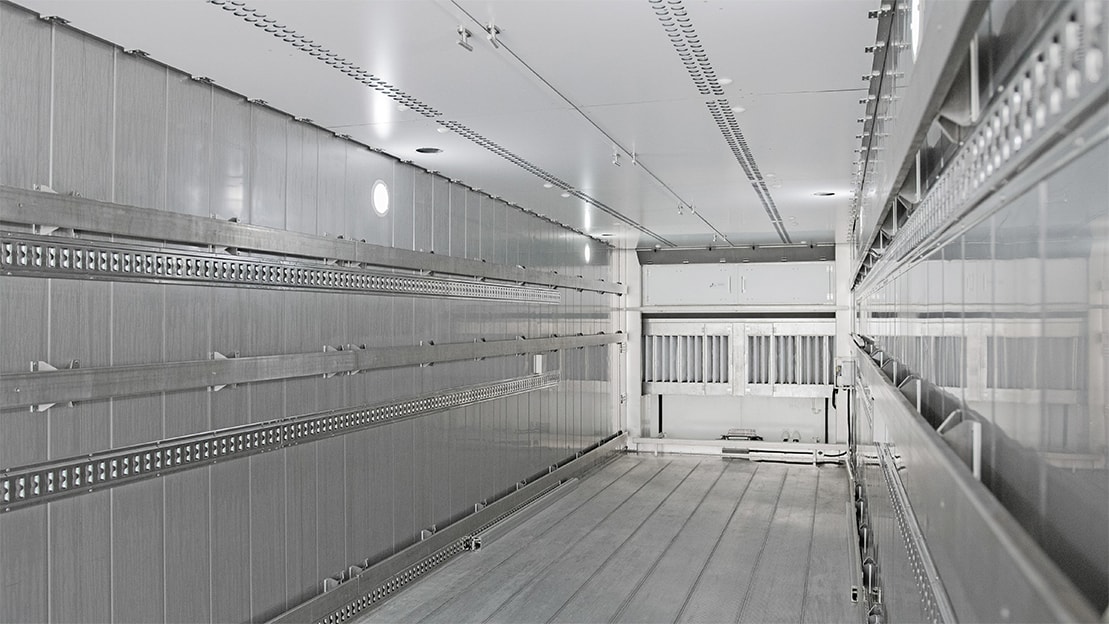 Long-Lasting, Quality Materials
Steel framing, thick plated walls and a reinforced floor increase the lifetime of your investment while reducing maintenance costs and downtime.
And there's more…
Eco Transport
An optional 24V DC power source can be provided from the tractor engine to reduce fuel and operating costs while also providing an additional layer of backup. Ask our team for more details.
External Filter Access
Our quick-replace filter system lets drivers access the filters from outside the vehicle, saving time and ensuring optimum air circulation throughout the entire trip.
Trip data management
The VEIT Fleet Monitoring system provides real-time data and records all functions and conditions during any trip. An onboard alert system is also in place to keep drivers and managers fully informed.
Services?

We are here to listen
Custom Solutions

The cargo space can be fully customized to accommodate your specific day-old chick transport needs.

On-Site Training

Our specialists will provide comprehensive, on-site training to support your operators and shop teams.

Live 24/7 Support

From operators to shop techs, we are here for you. Our round-the-clock US-based telephone support helps get your vehicles back on the road quickly.
See it all for yourself.
Take our demo unit for a test drive
No payments.
No commitments.
It's that easy.
Just tell us how to reach you and we can work out the details together.
0 / 50
VEIT 5

Capacity: 24,000 chicks. GVWR: 10,000 lbs. The VEIT 5 offers a fully-automated temperature and CO2 controlled environment ideal for small loads of any distance. No special drivers license required!

Ask our team about customizing this truck to your needs.

VEIT 12

Capacity: 45,000 chicks. GVWR: 26,000 lbs. The VEIT 12's fully-automated, controlled environment is maintained by an onboard engine as well as the truck engine.

Ask our team about customizing this truck to your needs.

VEIT 26

Capacity: 90,000 chicks. GVWR: 26,000+ lbs. The fully-automated VEIT 26 can draw its power from two onboard engines as well as the truck engine and offers the largest capacity of any straight truck on the market.

Ask our team about customizing this truck to your needs.
First-Class Chick Transport
Stress-free chick transport is vital for a successful grow out. No matter when or where, VEIT's powerful, user-friendly technology ensures that your day-old chicks are protected throughout the journey.
Effective, Efficient Airflow
VEIT 3D airflow technology has been scientifically developed to efficiently circulate the air throughout the cargo space.
Adaptive Temperature Control
Computerized multi-zone temperature sensors provide an even temperature environment and can easily be configured for any size of load.
CO2-Responsive Ventilation
Automatically controlled fresh air for the birds is our standard feature which improves bird comfort and, most importantly, health.
Clear Alerts
The onboard safety system features acoustic and visual alarms to alert the driver of potential issues and can even notify managers about them via text message.
Reliable Manual Overrides
All computerized control systems are backed up by simple manual control features.
VEIT Chick Comfort
You've never seen anything like it
Our state-of-the-art technology has been developed to deliver unmatched chick comfort and quality in numerous ways.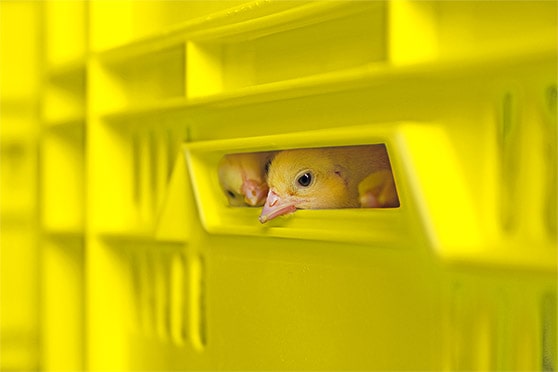 Unprecedented Safety
Multiple backups, including electrical power, heating, cooling and ventilation, coupled with an easy-to-read dashboard display all ensure that your day-old chicks arrive comfortable and secure.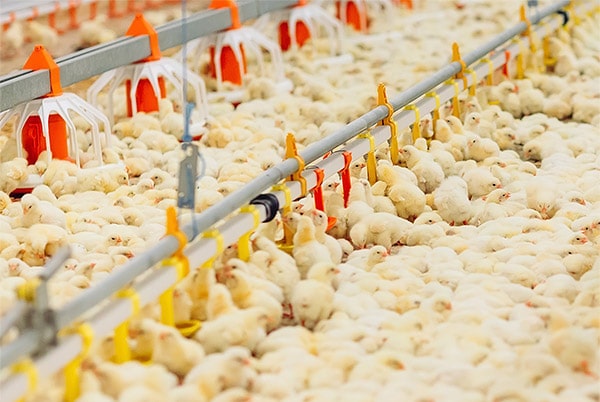 Better Livability
Vibrant, healthy chicks yield significantly better 3- and 7-day mortality rates and are able to benefit most from their genetic growth potential.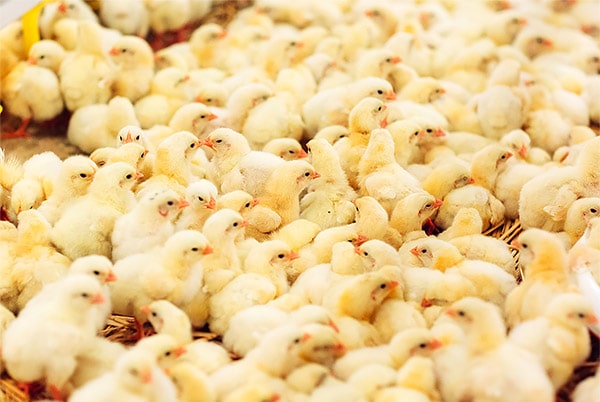 Reduced Stress
Calmer chicks naturally move to feed and water more quickly, minimizing the impact of transport on their development.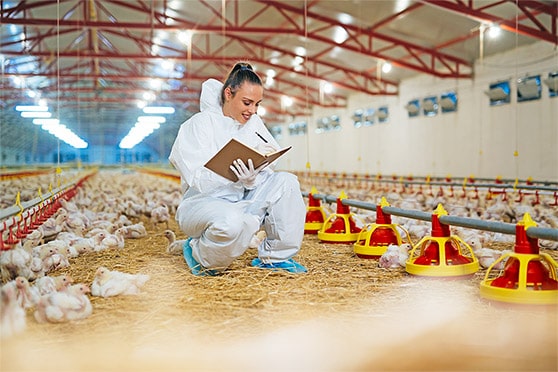 Improved Welfare
Maximizing chick comfort ensures a higher quality of life for your birds and greatly contributes to your animal welfare goals.
But don't just take our word for it…
"They're built for simple operation. Crank them, turn on the computer, adjust the controls and you're ready to go. They're easy to operate, easy to clean and make it easy to keep an eye on the birds."
Andrew Hurley
Area Hatchery Manager, Wayne Farms


Lower Operating Costs
Improved livability and fuel efficiency mean a much faster return on your investment.
Maximized Genetic Potential
Minimizing the impact of transport on chick development decreases FCR and yields higher quality products.
Reduced Maintenance Costs
Streamlined design and robust construction mean fewer repairs and faster turnarounds.
More Efficient Logistics
Optimized storage features allow you to transport more chicks per load and reduce farm trips.
Increased Grower Satisfaction
Attract and retain the best growers by consistently delivering high-quality chicks.
Improved Animal Welfare Audits
Safe, secure chick transport can greatly improve your compliance ratings among customers.
Happier Chicks
Comfortable chicks mean better 3- and 7-day mortality rates and fewer quality issues.
Less Downtime
Specially designed machinery reduces breakdowns as well as repair and maintenance times.
Better Driver Retention
Simple controls, reliable backups along with dedicated training and support keep morale high.
Proactive Monitoring
Real-time diagnostics and alerts keep you well informed on the status of each shipment.
Easy Operation
No need to get out. Conditions inside the trailer can be fully controlled and monitored directly from the cab.
Simplified Cleaning
Smooth surfaces and quick-release panels make it easier than ever to keep the trailer clean and safe.
24/7 Support
Our customer support team is always available to help you resolve any issues that may come up on your road.
Peace of Mind
Extensive safety features and backups ensure your precious cargo stays safe and is delivered successfully.
VEIT North America
We are a fully-equipped and staffed operation dedicated to the North American poultry industry. All sales, assembly, delivery and full support are coordinated from our headquarters in North Carolina. Our technology is sourced from VEIT Electronics who has been supplying the global poultry market with solutions for over 30 years. We are ready to work with you to meet and even exceed your chick-transport requirements.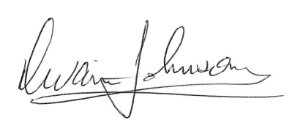 Headquarters
VEIT North America
10575 US Hwy 74 West, Peachland NC 28133
24/7 Service
If you need any advice or help, just give us a call. We are here for you. Always.
Sales
Let us help you choose the right products and services for your business. You won't regret it.